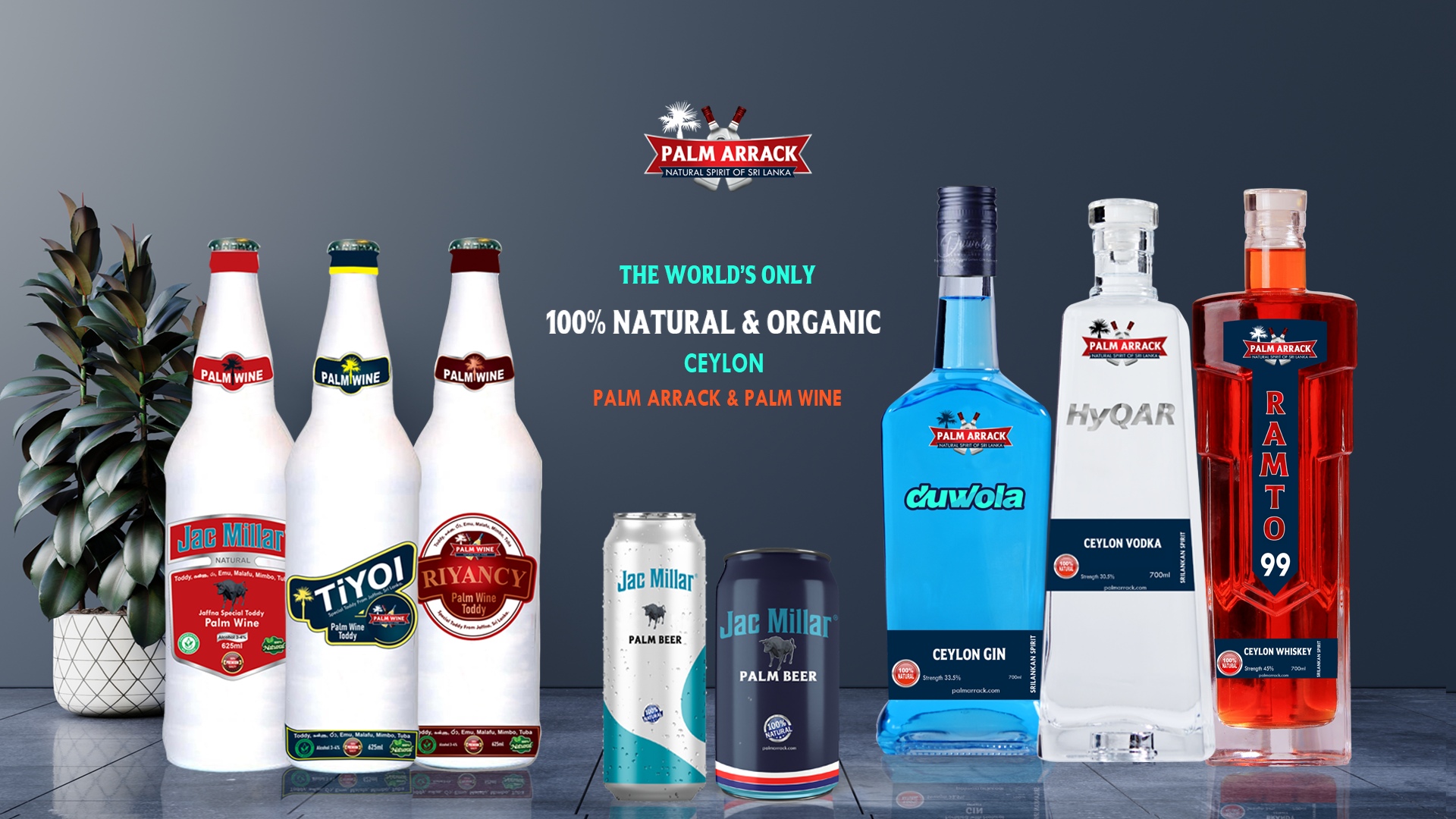 by admin
Blog

What is the true meaning of organic liquor?

While beer, wine and spirits each have specific requirements, products labeled "certified organic" must contain at least 95 percent organically produced ingredients, except for water and salt. There are stipulations on the remaining ingredients, too. As such, the spirit, toddy, wine, and arrack brewed by the team at TAATAS (PVT) Ltd are completely natural and 100% organic.
Still, there are some nuances in the society. For example, most wineries add sulfites – chemicals that are considered additives when not occurring naturally – to preserve their product, but many varieties are called "organic" because they contain a more limited number of sulfites and are made with 100 percent organic ingredients.
On the other hand, TAATAS (PVT) Ltd uses sustainable practices and organic ingredients. Their main goal is to share that with consumers, not because it is their marketing idea, but because their liquor bottles are all of premium quality and taste.

TAATAS (PVT) LTD manufactures the best Organic Palm Arrack Liquor

As a passionate liquor producer, TAATAS (PVT) Ltd avoids anything and everything related to inorganic materials starting from chemicals to preservatives. As a superior brewer company, TAATAS ensures that their organic liquor also has a superior taste. Their Palm Arrack is lighter, brighter, more aromatic and more flavorful.

Is TAATAS' Organic Liquor Affordable for the International Customers?

Just like organic food and nonalcoholic beverages, the price point for organic liquor tends to be higher than conventional varieties, which can more easily cut costs by mass producing their products. Nonetheless, TAATAS ensures that each and every customer of theirs is able to afford their premium liquor drinks without compromising the quality and quantity.
At TAATAS, the difference in price is not drastic, especially because the brewery manufactures the organic and natural spirit directly from the farmers rather than working through a broker. In effect, they've been able to keep the price down. Their main aim is to promote Palm Arrack as the best liquor drink in Sri Lanka, which they are immensely succeeding in.
Does consuming TAATAS' Organic Liquor make a consumer believe that they have chosen the right option?
Environmentally conscious consumers will definitely be willing to choose the organic liquor manufactured by TAATAS (PVT) LTD, especially when their other option is to promote inorganic industries with big production plants that result in negative environmental impacts.

Is TAATAS' Organic Liquor sustainable?

TAATAS (PVT) LTD is continuously embracing sustainable practices for reasons beyond public image. They want to promote the local business and carry it all over the world with pride that the country deserves. According to them, when you're a farmer, you're close to the land and you're an environmentalist who supports the environment until the very end. They are doing a great job in protecting natural resources for future generations. For TAATAS, it is not just about manufacturing, distributing, and exporting a good product, but to support the environment, help the farmers, and tell the society that we are indeed capable of reaching massive heights.

Is Organic Liquor the best option out there?

If the consumer is drinking organic liquor versus a nonorganic one, they are not only drinking the alcohol, but also consuming the additives, artificial colorings, artificial flavors, added sugars, sulphites, and leftover chemicals from cultivation, processing, and filtration. However, choosing TAATAS (PVT) LTD ensures that none of the above issues happen. Moreover, choosing organic liquor consumption shifts the purchasing habits of customers, which can even make a broader impact by, for example, reducing environmental waste that can contribute to public health problems. Health benefits should be looked at through a bigger picture lens, according to the team at TAATAS.
If the customer is trying to steer clear of pesticides, TAATAS' Organic Palm Arrack as well as the Palm Wine with the brand name JAC MILLAR; Ceylon Vodka with the brand name HyQAR; Ceylon Gin with the brand name Duwola; and Ceylon Whiskey with the brand name RAMTO are the best options available in the Sri Lankan Liquor market as well as the international one.