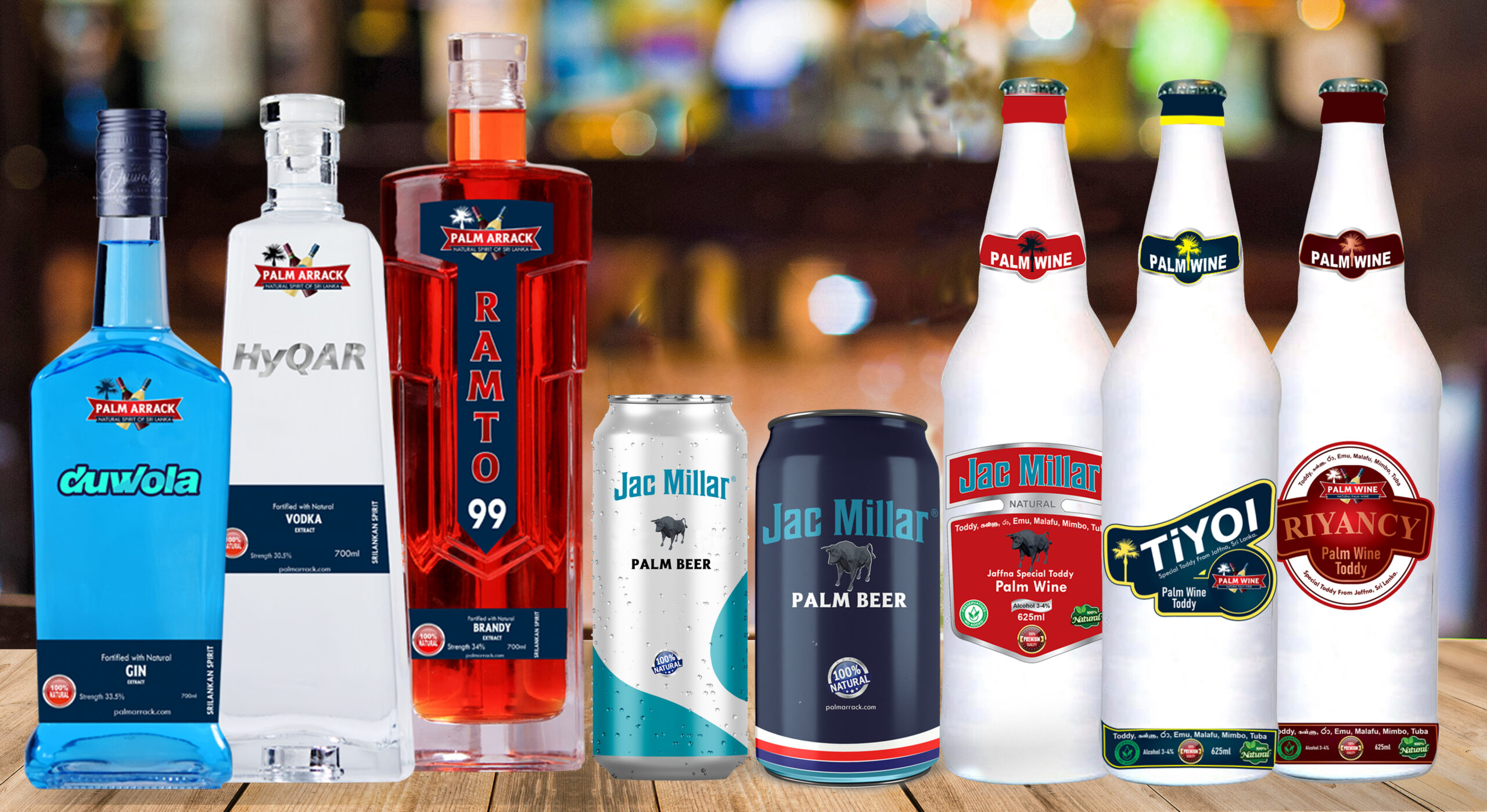 by admin
Blog
Before sugar cane was planted in the Caribbean, before gin laid waste to London, even before the word "alcohol" was first used, people drank arrack. Arrack in its various forms remains today one of the most widely imbibed ardent spirits in Sri Lanka. Of all of the styles of arrack, one of the most widely regarded is produced in Sri Lanka from a palm tree wine known as palm toddy. When attempting to circumnavigate the globe in 1519-22, Ferdinand Magellan's crew wrote of toddy when visiting Indonesia as did Marco Polo when returning from 17 years with the Tartars.
Toddy is harvested from the unopened flower of the palm tree or otherwise known as the Palmyrah tree, which produces a naturally fermenting sap from inside a membrane called a spantha or spadix. When ripe, a fully mature tree can produce around three quarts of sap from each flower per day with approximately four-six trees equating to a standard 700ml bottle of palm arrack. The liquid will continue to naturally ferment for the three days after tapping unless distilled into arrack within the first 24 hours. With the entire tapping and harvesting process only possible by hand, Sri Lankan palm arrack or Palmyrah arrack is truly an artisanal product.
Introduction to Palm Arrack
Sri Lankan alcohol industry is based on "Arrack", with its production spanning from many years. Similar to scotch Whiskey in Britain, Vodka in Russia, Sake in Japan, Palm Arrack has become the alcohol trademark for Sri Lanka. Lush Palm plantations in the Northern part of island, spanning in millions of acres, were the inspiration for the tapping of Palm Wine and its subsequent distillation to produce the much-released Palm Arrack.
The liquid ferments quickly into a middle alcoholic drink which is locally called 'raa', 'Kallu', 'toddy' and 'Palm wine'.
Palm Arrack is the only arrack extracted from the nectar of the palm flower. Palm arrack is the pure natural sprit and it is distilled from naturally fermented palm wine, making it one of the healthiest and most natural alcoholic beverages available in the world. Finally, sprits of different age groups are selected with different flavors and blended to manufacture palm arrack under careful supervision for the purpose of bottling.
Today arrack is slowly making a re-entry into western markets, with thanks to spirits companies like TAATAS . Palm Arrack is traditionally well known for centuries for its health benefits such as being a diabetes free drink. Sri Lankans believe Palm arrack as a healthy Natural alcohol. Since its earliest reference in Indo-Aryan Sanskrit at the start of the Iron Age, arrack is now over 3200 years old. Arrack has influenced the creation of the world's first mixed drink while fueling the colonists and adventurers who helped develop much of the modern world.
Growth of Palmyrah Trees, and consequently Palm Arrack in Sri Lanka
Palmyrah is one of the main crops the northern capital of Jaffna has to offer among a range of fruits and vegetables such as grapes, mango, red onions, chillies, pumpkin and coconut that grow abundantly in its rich red laterite soil. It is a wonder tree that gives us a variety of products based on its fruits, sap, tender leaf and fiber as well as tuber and other food products.
Palmyrah sap is a chief component used to make Palmyrah Jaggery, treacle, sugar, vinegar and toddy. Toddy is a local alcoholic drink made by fermenting the sap of the Palmyrah. It is produced in tropical Asian and African countries. Toddy can be further distilled to make stronger alcoholic drinks such as arrack. Palmyrah toddy and arrack is a popular and traditional beverage among the northerners and is equally appreciated by the southerners. But due to the accessibility problems and other practical issues the tasting of this natural and refreshing drink was limited to the northern peninsula.
Palm Toddy Tapping in Sri Lanka by TAATAS
Toddy tappers task is to climb the tree and get the flower from the Palmyra t when the time is right. This is considered dangerous due to use of weather-worn ropes, slippery trunks of the palm trees and the wind. The toddy tapper usually walks a tightrope tied high above between two adjacent Palmyra trees. He holds on to a one rope at shoulder level and walks on the other ever so carefully, because a single misstep would be fatal. This is a frequent sight in the early morning in Northern and Eastern coastal areas in Sri Lanka such as Jaffna, Kilinochi and Batticaloa. TAATAS collect fresh Palm Toddy from Toddy Tappers and filter it with care and Bottle it to Glass bottle. After Bottling Toddy in Glass Bottles Boil to 60-70 'C to stop the Natural Fermentation and Label it. TAATAS Palm Toddy is available in Three different Brands TIYOI, JACMILLAR and RIYANCY.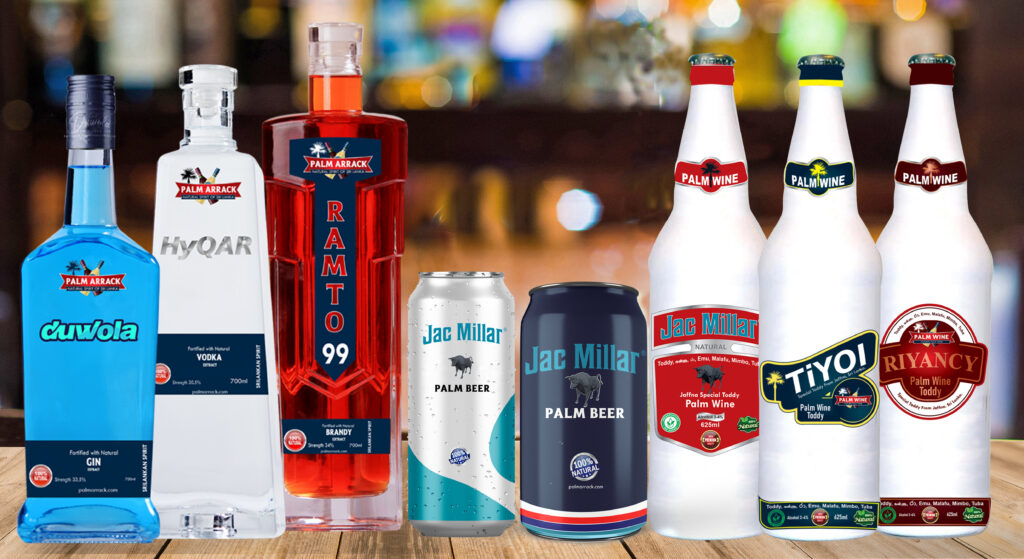 How TAATAS (PVT) Ltd produces its very own Palm Arrack?
Generally, there are two different fermentation methods at TAATAS: with the sap of Palm flowers and with the sap of Palmyrah flowers. In this article, we're going to discuss about the Palm Arrack production and distillation process of the special brands at.
Sri Lanka is the largest producer of Palm arrack and up until 1992 the government played a significant role in its production. The entire manufacturing process revolves around the fermentation and distillation of a single ingredient, the sap of unopened flowers from a Palm flower. Each morning at dawn, men known as toddy tappers move among the tops of Palmyra trees using connecting ropes not unlike tightropes. Due to its naturally concentrated sugar and yeast content, the captured liquid immediately ferments into a mildly alcoholic drink called "toddy", or occasionally "palm wine".
Within a few hours after collection, the toddy is poured into large wooden vats, made from the wood of teak or Halmilla trees. The natural fermentation process is allowed to continue in the vats until the alcohol content reaches 5-7% and deemed ready for distillation.
How TAATAS performs the Distillation Process
TAATAS' distillation and bottling process is at its finest in and around Sri Lanka. They reach the market in the north with a neat finish and at a comparatively low cost. They have a network that makes it possible to analyze data related to the distillation process, and take action quickly, even at the network edge.
Their Palmyrah toddy is fresh and has a fermentation period below 30 hours. Therefore, their Palm Arrack is the best production throughout Sri Lanka. It is high-time that we focus on promoting this 100% natural, organic, and high quality product in Sri Lanka as well as throughout the world.
Which are the special arrack brands at TAATAS (PVT) LTD?
In European and Australian liquor industry, arrack is relatively hard to find. TAATAS is proud to present RAMTO 9 and RAMTO 99, two of the most special brands that have had 30 years of experience, and which has some of the world's finest spirits, with a dedicated team of the most experienced and well-respected personalities in the Sri Lankan liquor industry. TAATAS (PVT) LTD also manufactures Palm Arrack in two other different flavors: "DUWOLA", and "HYQAR". These are special flavored arrack manufactured from different age groups of Pure Palm Sprit.
Comprised of mind blowing cocktail mixes, export quality arrack drinks, and 100% organic beverages, TAATAS' passion – when it comes to the brands – is delivering first class organic beverages to the trade, retail and export sectors.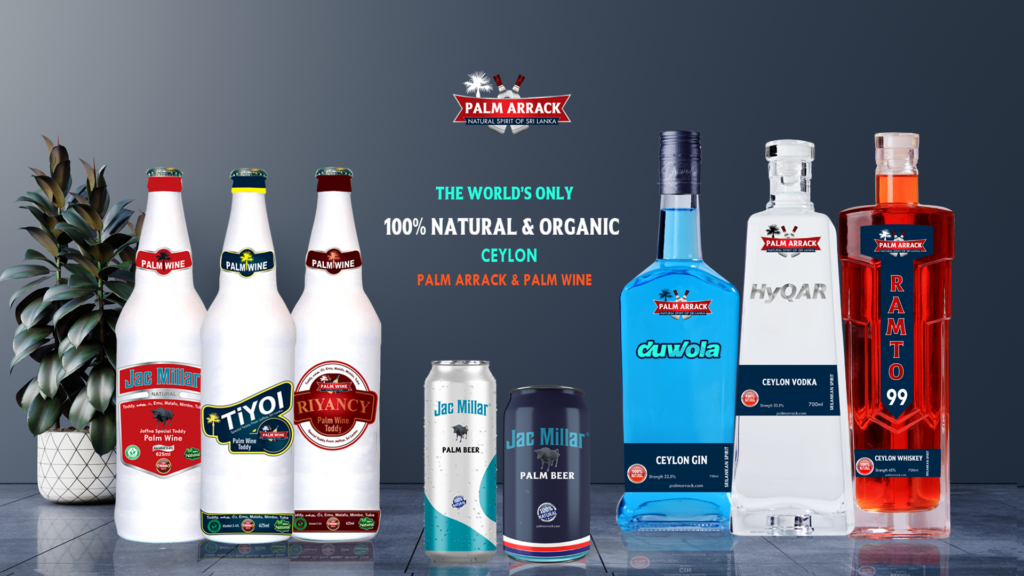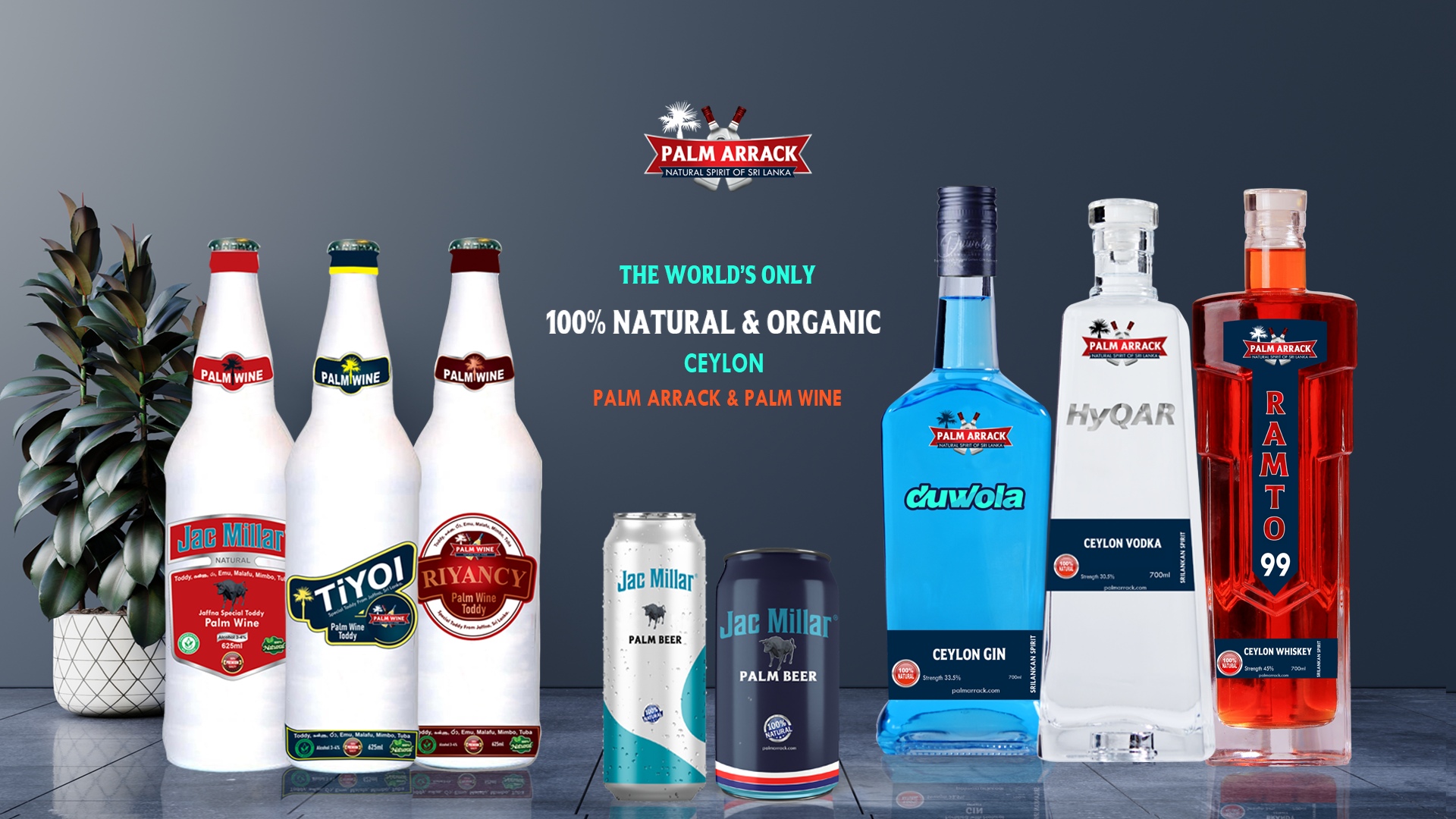 All about TAATAS .'s Special Palm Arrack Brands
Premium blends of arrack add no other ingredients, while the inexpensive and common blends are mixed with neutral spirits before bottling. Most consumers of RAMTO 99 describe the taste as resembling "a blend between whiskey and rum", similar, but distinctively different at the same time.
TAATAS' Palm arrack is traditionally consumed by itself or with ginger beer, a popular soda in Sri Lanka. It also may be mixed in cocktails as a substitute for the required portions of either rum or whiskey. Arrack is often combined with popular mixers such as cola, soda water, and lime juice. No matter what it is mixed with, the Palm Arrack of TAATAS is entirely natural and 100% organic.
RAMTO 99, DUWOLA, and HYQAR's exceptional attitudes
While RAMTO 9 has 34% alcohol content in their Palm Arrack, RAMTO 99 has 40% alcohol content in theirs. Their distillation process is of top quality and they are at the leading place when it comes to manufacturing and exporting Palm Arracks in Sri Lanka. A name synonymous with the liquor industry in Sri Lanka, they work tirelessly to ensure that each and every beverage in their growing portfolio flourishes in the dynamic and complex Sri Lankan market.
TAATAS' Strategy when it comes to manufacturing, distributing, and exporting Palm Arrack
Selected inflorescence: The team at TAATAS extracts Palm wine by tapping the tip of the young inflorescence, as is done with the traditional way with more care and attention.
Tropical Palm Trees: The team at TAATAS selects naturally growing hot sunlight palm trees for tapping and according to the sex of the palm and age of the inflorescence, different kinds of tapping methods are adopted.
Special Water: The team at TAATAS uses crystal clear water that comes from the natural springs in Sri Lanka.
Natural Fermentation: The team at TAATAS lets the arrack perform a natural fermentation process through the action of naturally activating endogenous yeasts present in the Palm Sap. Distillation and blending of palm wine yields Natural Palm Arrack.
Natural Blending: The team at TAATAS excellently fortifies the pure natural Palm Spirit with varieties of natural extract up to the finest taste and gives it a new fresh feel.
Hybrid Techniques: The team at TAATAS performs Palm Arrack Distillation and Fortification through traditional and modern techniques with modern equipment, without changing its natural taste and feel.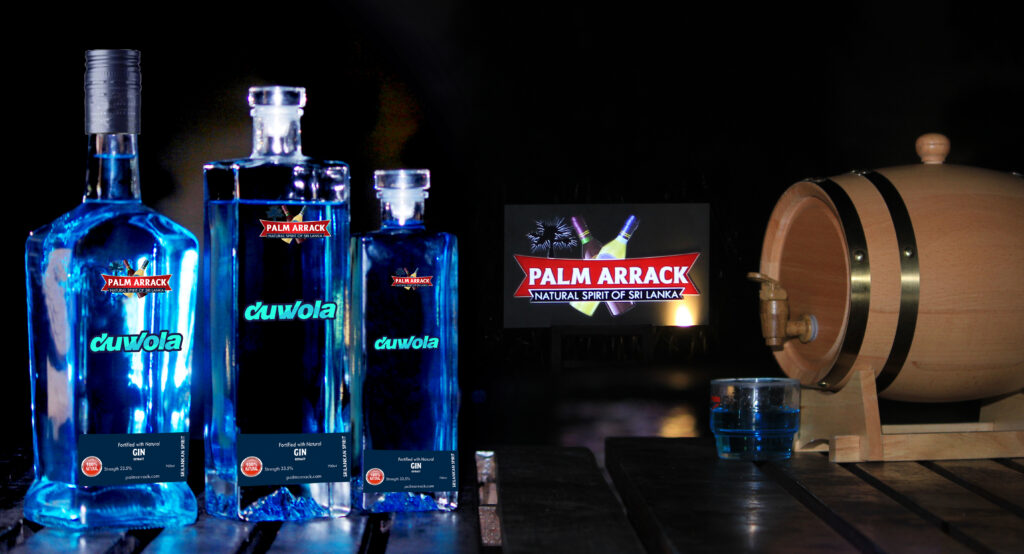 TAATAS' Strength when it comes to manufacturing, distributing, and exporting Palm Arrack
TAATAS' strategic priorities support their achievement to remain one of the best performing, most trusted and respected consumer products companies in the world. They deliver their strategic outcomes against which they measure their performance. Creating sustainable and consistent quality growth in manufacturing, distributing, and exporting Palm Arrack is at the heart of their ambition to be 'one of the best performing'. It enables them to invest in their business, grow their margins and deliver top-tier total shareholder returns.
Moreover, everyday efficiency creates the fuel that allows them to invest smartly and sustain quality growth. At its heart, everyday efficiency is a mindset and a culture, which everyone in TAATAS is encouraged to bring to life in their daily work.
TAATAS' pioneers grain-to-glass sustainability
For their business to be sustainable, TAATAS needs to create enduring value – for them and for those around them. They must positively impact the communities in which we live, work, source and sell and protect the natural resources on which we all depend. They are one of the best performing, most trusted and respected consumer products companies in the world. They are passionate about providing the best possible experience, from every single one of their brands and products, and in how they go about their business.
TAATAS' Production Capacity in manufacturing Palm Arrack
Since 1984, TAATAS' Capabilities have developed and improved to produce the best recipes for their Palm Arrack. Currently, TAATAS produces 9000 litres of palm arrack per day successfully. Sri Lanka's alcohol industry is based on "Arrack", its production spanning from many years. Similar to scotch Whiskey in Britain, Vodka in Russia, Sake in Japan, TAATAS' Palm Arrack has become the alcohol trademark for Sri Lanka today.
TAATAS is the Leading, Premium Quality PALM ARRACK (Liquor) and PALM WINE (Toddy) Manufacture & Exporter in Sri Lanka. The company also manufactures Palm Gin and Palm Vodka effectively. They successfully export to countries like USA, Australia, Canada, UAE, and Europe.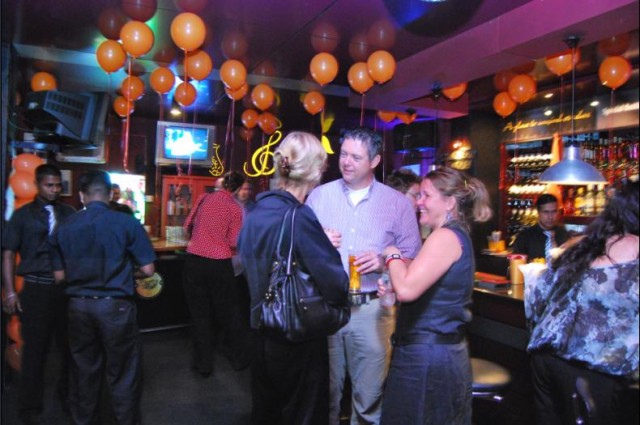 Uniqueness of TAATAS Palm Arrack
TAATAS (PVT) Ltd offers 100% Pure, Organic Palm Wine, Palm Arrack from the Palmyra, and Palm Tree. In Sri Lanka, Palm spirit is also known as Palm Wine, Toddy, Kallu, Emu, Malafu, Mimbo, and Tuba, while Palm Arrack is known as Arrack, Village Whisky, and Country Whisky. Their Palm Arrack is made without any preservatives, added sugar, or any additional sugar. It follows the traditional tapping method and is derived from natural Palmyrah and Palm trees.
The Palm Arrack of TAATAS is professionally filtered and bottled with a shelf Life of 24 months. It is known as the real cult drink from the tropics, exported by TAATAS throughout the world. The volume of alcohol in Palm Wine is 3-4%, while Palm Arrack has 20 – 45% alcohol volume.

TAATAS 's Sales tactics in promoting Palmyrah Arrack
As manufacturers and distributors, TAATAS has several promotion tactics for advertising their Palmyrah Arrack. However, they only share true information. For instance, their Palmyrah Arrack is 100% all natural and all organic. This factor will definitely be useful for people who choose natural products for consumption. Moreover, as distributors, TAATAS also arranges discount coupons and store promotions more easily.
TAATAS 's Market Research Techniques
Since they are closer to the Palmyrah Arrack market, TAATAS is able to collect more genuine and trendy liquor market information in the course of their business. For large purchases, TAATAS often offers advantageous rates and favorable re-payment terms.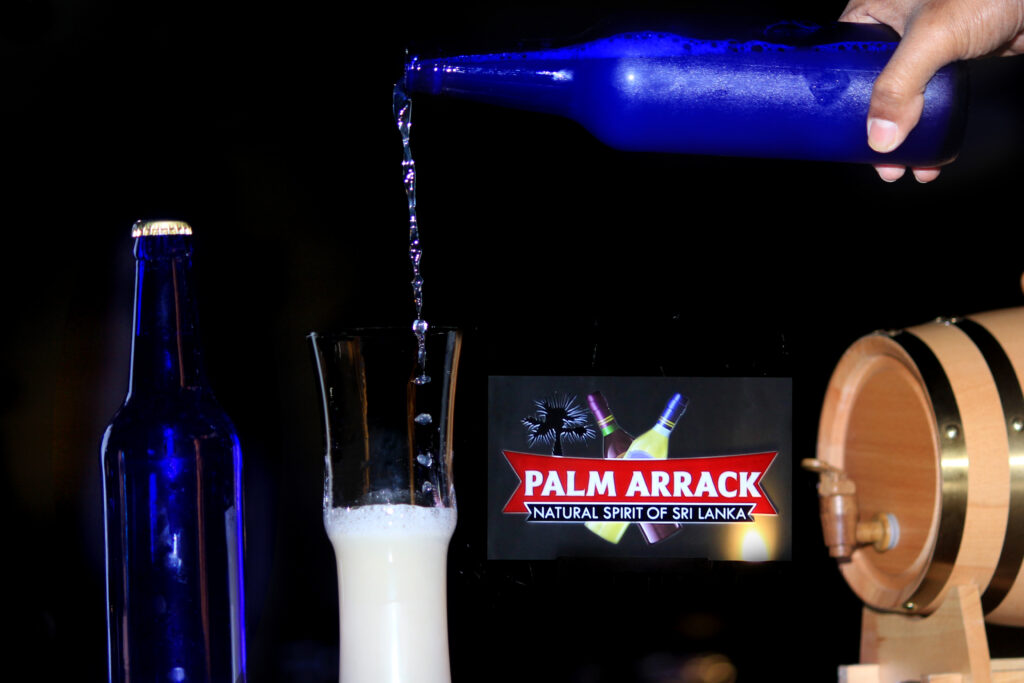 TAATAS 's Key to a Successful Distribution of Palmyrah Arrack
As a distributor, TAATAS helps move and export Palmyrah Arrack bottles in a safe and secured manner. TAATAS designs their bottle in the best European Bottle designs which is extremely sturdy and safe. TAATAS has experts at entry level as well as exit level who ensure that none of the products are damaged. Their warehouses are top-notch storage area where they monitor and manage the incoming and outgoing shipments 24/7. TAATAS' success is based on these handfuls of core factors.
TAATAS has excellent Sales Expertise
Palmyrah Arrack Distribution is much more than just the transport of bottles. TAATAS is, first and foremost, a sales organization. They are their own manufacturers as well as the "middle man." They have dedicated staff, and are aware of the value that they offer in selecting, organizing and moving goods. They also have effective sales support and follow-up to maintain relationships with buyers.
TAATAS has a Discerning Eye
TAATAS . plays a vital role in deciding which goods have the muster to make it in the marketplace. TAATAS manufactures, sells, and exports the Palmyrah Arrack following the International Export Standard and thus, understands the value that is potentially offered to business consumers. TAATAS has a discerning eye for distinct and high-quality merchandise and can easily manufacture only the best. TAATAS' expertise allows them to gain a relatively high rate of efficiency in hitting the liquor marketing on Palm Arrack.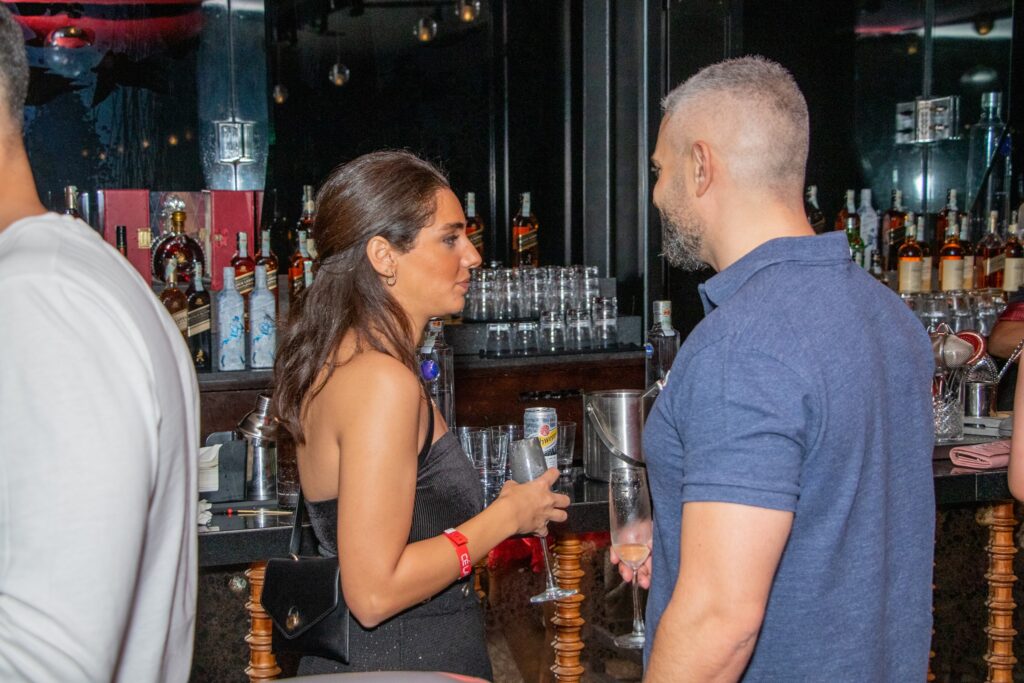 TAATAS (PVT) Ltd is eager to invest their resources for the gain of the society
Palmyrah arrack is a dying trade that can be developed into a lucrative business that could earn millions of rupees of revenue from the North. Not only does it give a natural product for the local and foreign consumers but it also creates employment opportunities for skilled labor in the developing North. The expectation of the Palmyrah growers is to receive the attention of the competent authorities for their trade.
TAATAS' current efforts to rejuvenate the sector have come as a boost to the Palmyrah associates. The company is quite positive in believing that profits and "win-win" can be realized through their export of Palmyrah Arrack world-wide.
TAATAS (PVT) Ltd is chosen by all for Palm Arrack consumption
TAATAS began its Palm Arrack production with the goal of offering their clients high quality spirits, fine toddy, excellent arracks, and colorful cocktails right to their doorstep at the touch of a button at even below market prices.
Specialty of TAATAS (PVT) Ltd' Palm Arrack
TAATAS' Palm Arrack, which is based on palm or Palmyrah trees, has several useful properties. If you use it in small doses, it promotes vasodilation, reduces fatty plaques, enhances blood circulation and fills small vessels, and lowers blood pressure. The effect of this type of alcoholic drink lowers the risk of heart attack and strengthens the heart.
To improve digestion, metabolism, and getting rid of constipation, one may drink a tablespoon of TAATAS' arrack three times a day after meals during the week. Face mask with this drink promotes skin rejuvenation.
Palm Arrack possess low glycemic index which is of benefit to diabetic patients and people can enjoy Palm Arrack without any fear about sugar problems. Palm Arrack contains an appreciable amount of TPC. Total Phenolic Content (TPC) is an antioxidant. It combats free radicals and prevents oxidative damages and therefore facilitates the prevention or treatment of aging and diseases like cardiovascular ailments and cancer.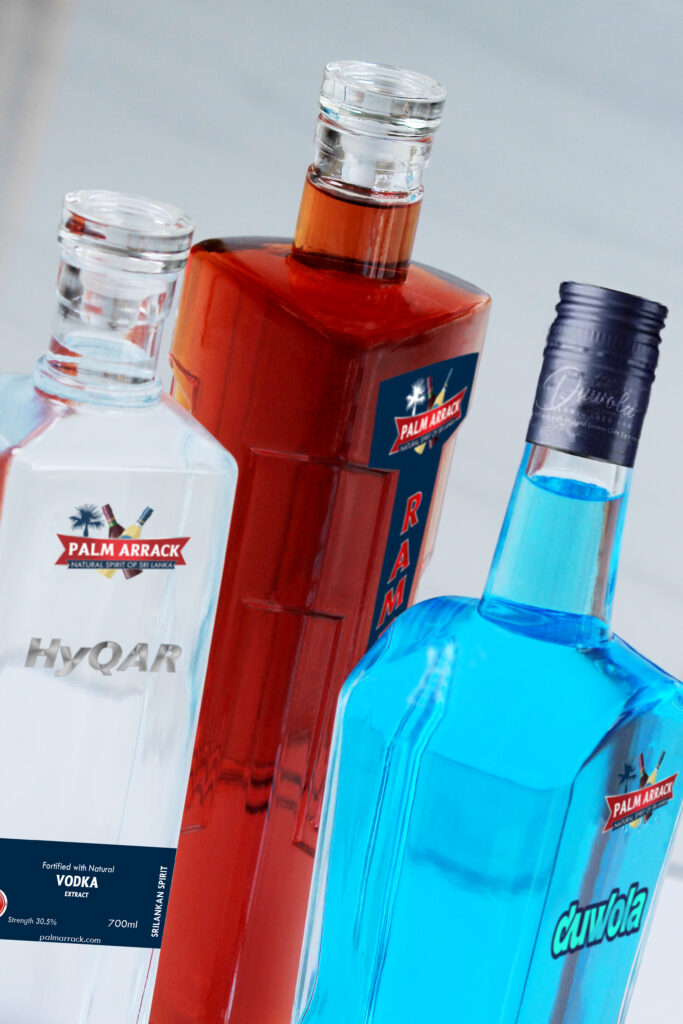 TAATAS (PVT) Ltd' Palm Arrack is unique in several ways
The Sri Lankan Palmyrah is a hidden treasure, according to several people who live abroad. While they are all eager to consume arracks of various kinds that are highly qualified, organic, and all-natural, people in our country are not utilizing Palmyrah to their advantage. When TAATAS has realized that they can raise the quality of Palmyrah liquor and the packaging, they had definitely met an eager export market. TAATAS' major advantage is that they produce highly qualified, organic, and all-natural Sri Lankan Arrack.
TAATAS meets all the International Standards required for exporting Palm Arrack overseas. Currently, they are the Number 01 Palm Arrack Seller both in the Island-wide and World-wide markets. Their Palm Arrack is 100% Natural and Organic and is of the highest quality globally. In Sri Lanka, most of the arrack is only 97 or 98% organic, but TAATAS' Palm Arrack is 100% organic. These are only few of the benefits of choosing TAATAS (PVT) Ltd for distributing and exporting Palm Toddy, Palm Wine, and Palm Arrack.
Please contact us at Taatas.com or Palmarrack.com to know more details or get in touch with us through Call or WhatsApp at +94777157070